Global Partners in Care (GPIC) is happy to announce that partner Hospice of the North Coast (located in Carlsbad, California) and Nkhoma Mission Hospital (located in Lilongwe, Malawi) are the recipients of the 2021 Global Partnership Award.  The award is an opportunity to recognize the outstanding efforts of a partnership that has demonstrated the care values of a true partnership: commitment to building a strong relationship, partner collaboration, staff contribution and commitment, and community outreach and involvement. The award comes with a $500 donation to the international hospice partner.
Hospice of the North Coast and Nkhoma Mission Hospital have been partnered since 2015. Their partnership has grown throughout the years, and leaders from both organizations feel that it has strengthened during the COVID-19 pandemic. According to GPIC President/CEO Mark Murray, "Hospice of the North Coast has shown what a tremendous impact one partnership can have in the delivery of palliative care . The long-term commitment they have made to Nkhoma Mission Hospital has made a lasting effect on the patients and their families in their community who need palliative care."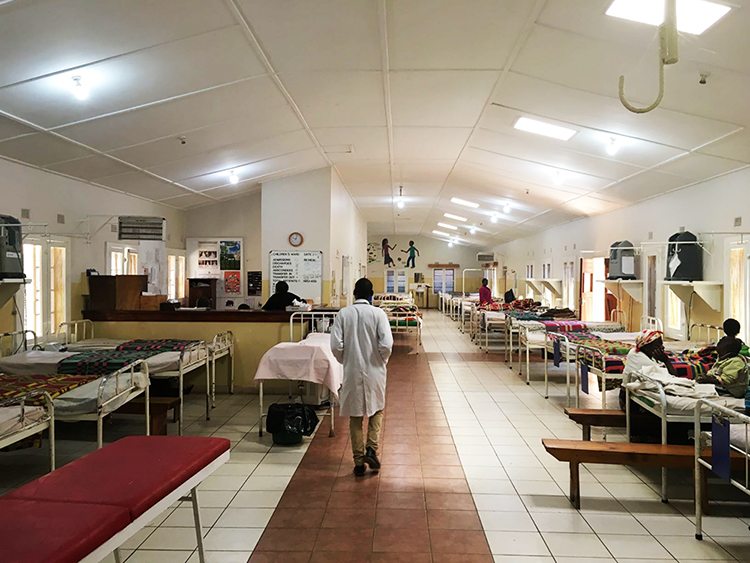 Children's ward at Nkhoma Mission Hospital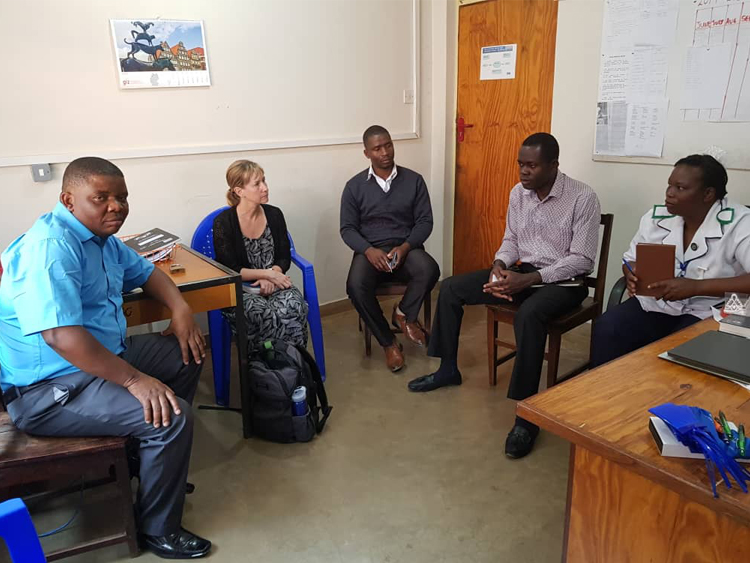 GPIC visit to Nkhoma in 2019
"Being involved in this partnership has enhanced morale and is a way to be engaged in our organization," noted Sharon Lutz, Executive Director of Hospice of the North Coast. "There are no borders with palliative care. It's humanity. It reaches across any border and the fact that we et to be a part of it is amazing."
Dr. Sam Kabota, Clinical Superintendent/Elective Coordinator, at Nkhoma Mission Hospital shared this about the partnership. "There's an African proverb: if you want to go fast go alone, but if you want to go FAR then go with others… we have chosen to go far with Hospice of the North Coast in these troubled tomes of cyclones, COVID-19 and extreme poverty amongst our palliative care patients and their guardians."
Global Partners in Care congratulates Hospice of the North Coast and Nkhoma /Mission Hospital for their outstanding commitment to their partnership and for making a lasting impact on palliative care in Africa.