An Evidence Gap Map (EGM) is an interactive visual tool that can be helpful for decision-makers to know what evidence exists to inform programs and policies. And, as the name suggests, it shows where the gaps in evidence are which can be helpful for researchers and decision-makers alike to know where more investment is needed.
The African Palliative Care Association (APCA) has a goal to create an EGM of palliative care in Africa. The idea is to create an accessible, searchable and interactive repository of palliative care research conducted in Africa. Studies would be coded by region and according to the World Health Organization building blocks for health systems. Further filters could be applied to search studies by type of research, participant demographics, etc. This will be an important tool for decision-makers to identify available evidence as they seek to inform their policies and programs aimed at improving palliative care, and it will help direct researchers to the gaps in knowledge.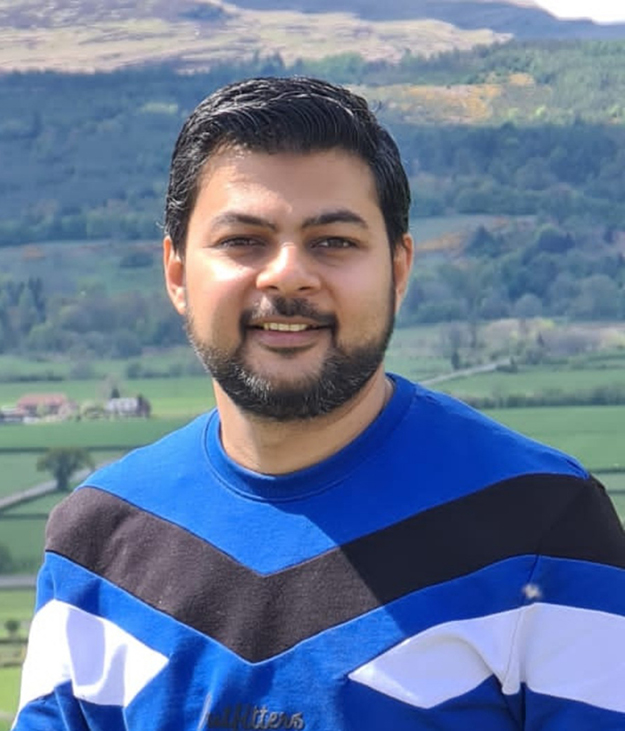 During the summer of 2021, APCA worked with GPIC, University of Notre Dame and Makerere University to pilot this project. Muhammad Khalid Saleem, a Master of Public Policy student from the Blavatnik School of Government at Oxford University, interned with GPIC and APCA to further this project. Khalid worked together with another student intern, Germans Natuhwera, a palliative care clinician in Uganda and together they created a pilot EGM from about 40 research studies on palliative care in Africa to provide a proof of concept. This pilot project took a great deal of work from these two interns and is a very important step in making palliative care research in Africa accessible. Currently, articles are continuing to be coded (there are thousands) and integrated into the map and APCA is looking for funding to fully establish the EGM. This will continue to be a living project that will be updated routinely to ensure up-to-date evidence is available to users.
"Being a part of the Pakistan Administrative Service (before entering the MPP program at Oxford), I performed some challenging assignments to administer the affairs in the district of Ghotki. Health had been my key focus primarily due to its direct impact on well-being of individuals. This was a source of gratification for me, and I was very excited when I got the opportunity to work on palliative care in Africa. The project of the Evidence Gap Map on palliative care perfectly aligned with my Master of Public Policy degree and my professional career as a policy maker. It is a wonderful aggregation of the wealth of research available on palliative care in Africa. It will help the policy and decision-makers to assess the previous work done in palliative care and will enable them to frame future course of action in this field. It will also help those in academia to identify missing areas of research and study the uncharted domains."
"I had an amazing experience working with Ms. Lacey Ahern from GPIC and Dr. Eve Namisango from APCA and other team members. Everyone in this project team was motivated and determined toward the project goals. The synergy was sublime, and I was able to foster professional relationships during my internship. Although I had been a thorough professional working in teams for past 16 years, yet this was quite a unique learning opportunity. The project itself was altogether new for me. The software EPPI Reviewer required some orientation prior the actual work and that was amply provided. Regular weekly meetings helped to meet the deadlines. The diversity within the group was remarkable and I learned to move things forward as a team at a mutually comfortable pace. Through continuous support from Ms. Ahern and Dr. Namisango, we were able to create a prototype EGM based on 41 studies.
Undertaking my summer project with GPIC and APCA was an enlightening experience for me. Reading through hundreds of research papers and then analyzing them at a macro level gave me a vastly new perspective when approaching a policy challenge. The EGM provided insights of key focus areas of research being done, the suggestions put forth and the pattern existing therein. This skill will be of great value for me during my professional career as I will be able to make better farsighted decisions in the face of evidence. I am thankful to GPIC and APCA for having me onboard this wonderful project. I believe the EGM on palliative care in Africa will help in the goal of easing the suffering of terminally ill patients."

Khalid completed his MPP degree and returned to Pakistan. He has been appointed as the Director General of Provincial Disaster Management Authority in Gilgit Baltistan, Pakistan.