The Ripple Effect of Training a Palliative Care Provider
Anna Ayugi is a second-year master's student at the Institute of Hospice and Palliative Care in Africa (IHPCA) at Makerere University in Uganda. As a recipient of the Global Partners in Care and African Palliative Care Association's African Palliative Care Education Scholarship, Anna has been able to focus on her skill development rather than scraping together money to fund her education. "The course is beneficial in my palliative care work to date because so far, I have gained more knowledge, skills and competency in the field of palliative care. Also, it has equipped me with better teaching skills and how to deliver my sessions in palliative care to my students as a tutor."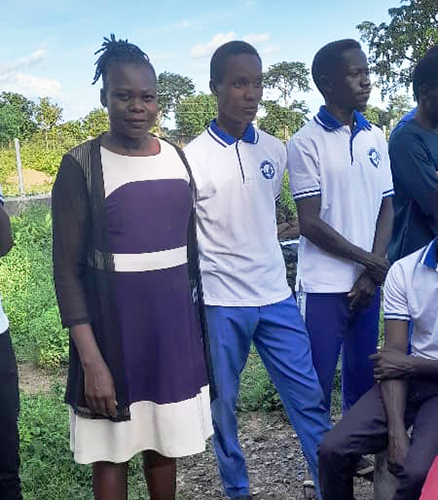 Anna with some of her nursing students at the Soroti School of Comprehensive Nursing in eastern Uganda.
Anna is a nurse and tutor at Soroti School of Comprehensive Nursing in eastern Uganda. She likes teaching and mentoring students – a crucial component of building palliative care capacity. She continues to work while she is doing this master's degree and is learning more valuable skills and lessons she can pass on to her students in Soroti.
"The teaching and mentorship in palliative care course unit has helped me to gain more information on educational methods, assessment of learners and curriculum development. This particular course unit has enabled me to gain more knowledge and skills on how to assess the needs of training and how to design, implement and evaluate a palliative care training program. Additionally, I have learnt about mentoring."
In the early years of the scholarship program, our focus was training as many nurses and social workers as possible as quickly as possible. As more health care workers are trained in palliative care, the need to train in a range of courses grows. In the early years, our scholarships supported students in one-year diploma programs or short training courses. As bachelor's and master's degree programs grow – and the eligible student population grows, there is more need to offer scholarships in diploma, bachelor's, master's, and PhD degrees. Certificate and other short course trainings continue to be very important to meet the varying needs of communities and countries, so we will continue to provide scholarships in this area as well. This also acknowledges the importance of palliative care across the health care profession – there is need for specialists as well as basic-trained community health workers. Another recent change we have made is the expansion of the scholarship to include clinical officers, doctors, physiotherapists and other auxiliary health professions that are important to the delivery of palliative care.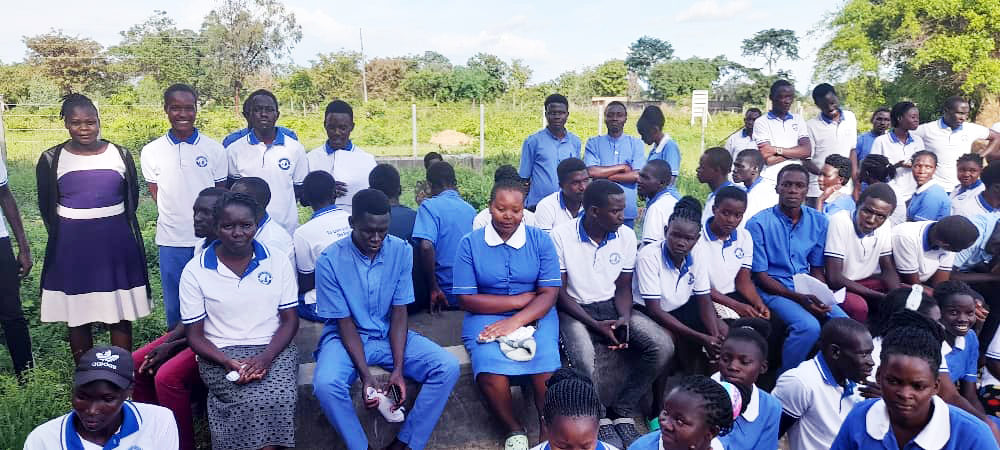 The demand for this education is much greater than we can meet with this scholarship program, but our growth of the program in number and scope illustrates our commitment to meeting the needs as they evolve. We are also establishing an alumni association for scholarship recipients which will not only provide professional networking and support for members, but also help build cohorts of palliative care practitioners who can advocate their governments for effective policies related to palliative care. Since the program's inception, nearly 70 nurses and social workers from 13 African countries (Cameroon, Eswatini, Ethiopia, Kenya, Malawi, Namibia, Nigeria, South Africa, Swaziland, Togo, Uganda, Zambia, and Zimbabwe) have received funding to complete a range of courses in palliative care including: certificate courses, diplomas, BS degrees and MA/MS degrees.
The African Palliative Care Education Scholarship program is a joint effort of Global Partners in Care and the African Palliative Care Association to expand access to hospice and palliative care in Africa. In 2011, GPIC and APCA established the African Palliative Care Education Scholarship Fund for nurses and social workers with generous donations from the National Association of Social Workers in honor of Dr. Bernice Catherine Harper and from an anonymous donor in honor of the palliative care service of Katherine Defilippi, a palliative care champion from South Africa. Our primary objective is for nurses and social workers to gain knowledge and skills to provide compassionate palliative care. Our secondary objective is to increase the awareness, clinical and research skills and knowledge of palliative care for recipients so they can become advocates and palliative care educators to diverse in-country stakeholders (e.g., policy makers, health care workers and the public).