Most of our US partners are aware that supporting their sister hospice in the delivery of palliative care services often goes beyond supporting the actual services. The needs are many and include capital expenses that may initially seem unrelated to palliative care such as a solar inverter unit.
Our Lady's Hospice operates a nine-bed inpatient hospice care unit in Thigio, Kenya, outside of the capital, Nairobi. The Daughters of Charity, who operate Our Lady's Hospice, serve this community with a range of services that benefit families. These include support for children with disabilities and safe housing. Their partner hospice organization, Caring Circle, helped the hospice purchase four badly needed new hospital beds. An added bonus of this purchase was the plywood boxes the beds came in – the sisters converted them to play boxes for the children!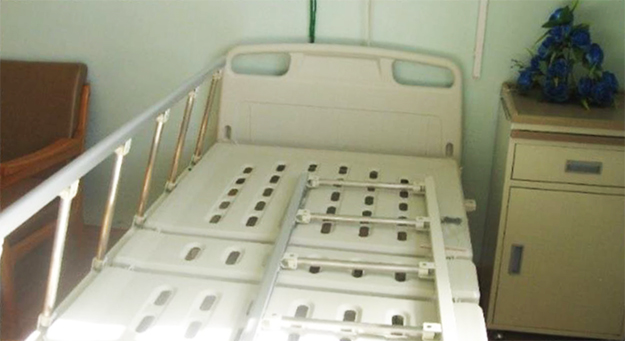 Due to extreme poverty in the surrounding area, most homes have no running water or electricity. The hospice often struggles with unreliable and expensive electricity. The partnership with Caring Circle also helped purchase a solar inverter unit and batteries so that the hospice would have reliable solar power during these times. This system ensures that the hospice always has electricity and fresh water to provide for patient comfort.