The demand for specialized palliative care training in Africa is high. Nurses and social workers play an important role in providing holistic palliative care services to those suffering from life-limiting conditions. To help meet this need, Global Partners in Care has partnered with the African Palliative Care Association (APCA) since 2011 to award 63 scholarships to nurses and social workers wishing to practice palliative care. Earlier this year, APCA and GPIC awarded 13 scholarships – the most given in any year since the start of the program. Eleven nurses and two social workers from six countries were awarded scholarships to complete their course of study. This cohort includes students in certificate, diploma, BSc and MSc programs.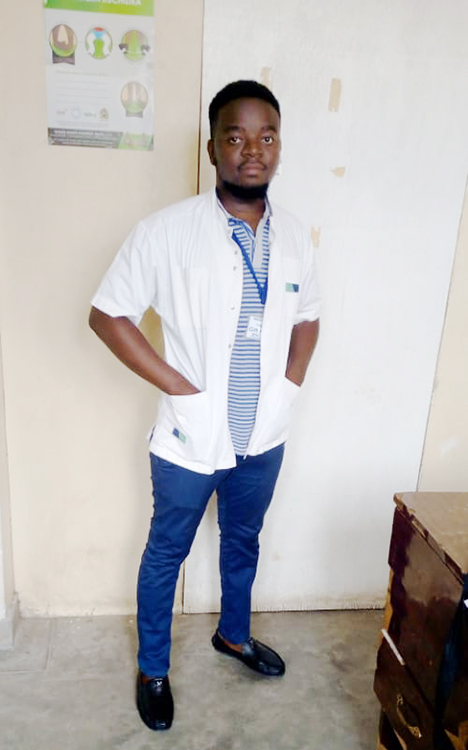 2021 scholarship recipient, Gift Phiri is pursuing a Bachelor of Science in palliative care at the University of Malawi College of Medicine.

GPIC and APCA held a virtual orientation meeting with the recipients in September and it was wonderful to hear their enthusiasm for palliative care. Mr. Gift Phiri is pursuing a Bachelor of Science in palliative care at Kamuzu University of Health Sciences in Malawi. He is in his final year of the course and completing his dissertation.
Ms. Marion Kambura Muketha is a registered community health nurse from Thika, Kenya who is completing her higher diploma in palliative care at Kenya Medical Training College.
I sincerely thank APCA and GPIC for offering me a grant. The knowledge I will get from this course will be used to better the lives of the patients by improving their quality of life.
APCA and GPIC share a mission to enhance access to palliative care services across the continent, especially where the need is great and resources are few. A crucial component of making services available is ensuring that appropriately trained providers are available and accessible to those in need. The widely accepted WHO Public Health Model provides the framework to effectively integrate palliative care into a society and help patients and families in need. The four components of the model are: 1) appropriate policies, 2) adequate drug availability, 3) education of health care workers and the public, 4) implementation of services at all levels.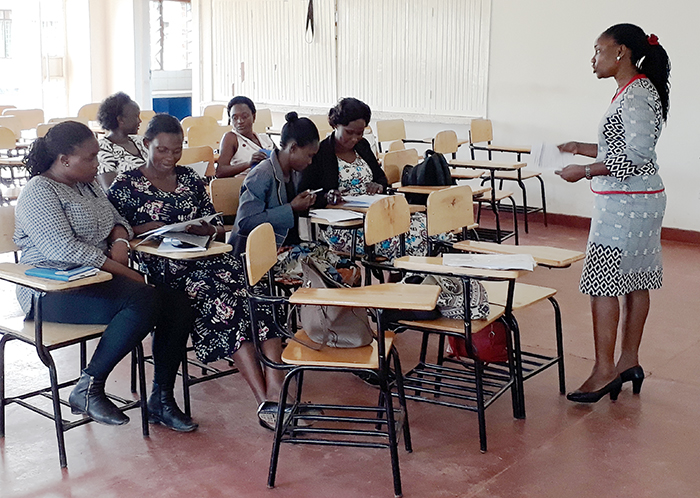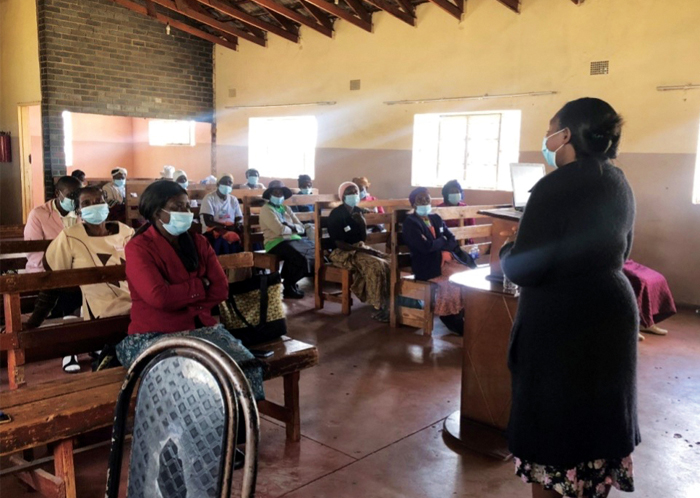 Past scholarship recipients during training sessions
Many countries in Africa are making progress in each of these four components, yet it is estimated that worldwide only one in 10 people in need of palliative care receive it. As APCA, GPIC and other partners work with all four components in mind, the education of health care workers is a priority. That's why we agreed to establish the African Palliative Care Education Scholarship Fund for nurses and social workers in 2011. Each year, APCA and GPIC provide a limited number of scholarships for palliative care training opportunities. Sixty-three scholarships were awarded between 2011 and 2021 (no scholarships were awarded in 2020 as many training programs were disrupted due to COVID-19). Since the program's inception in March 2011, a total of 52 nurses and 11 social workers from 13 African countries (Cameroon, Eswatini, Ethiopia, Kenya, Malawi, Namibia, Nigeria, South Africa, Tanzania, Togo, Uganda, Zambia and Zimbabwe) received funding to build their capacity in palliative care. This includes 12 individuals who received support to attend palliative care conferences to enhance their learning. Academic programs include: short certificate courses, diploma, bachelor's and master's degrees. We hope to continue increasing the program's reach in coming years as we strive to meet the demand for training opportunities.