Uplifted Care, PCST, and COVID-19
Located in Bourbonnais, IL, Uplifted Care, originally founded as Hospice of Kankakee Valley, has been the area's only nonprofit, community-supported hospice since 1982. While the organization is dedicated to providing compassionate hospice and palliative care services to terminally ill individuals and their families in the United States, their work does not stop at the border.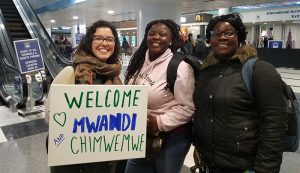 Through Global Partners in Care, Uplifted Care is partnered with Umodzi Palliative Care Clinic, a part of Palliative Care Support Trust (PCST), a Malawian registered trust that was set up to raise resources for two palliative care clinics, the Tiyankane clinic for adult patients and the Umodzi clinic for pediatric patients. PCST recently shared the story of a pediatric patient who was given the pen name "John" for privacy, detailing his battle with non-Hodgkin's Lymphoma and the value of the support from Uplifted Care.
John, 15-years old, lives in Chileka, Malawi, which is a one-hour drive from Queen Central Elizabeth Hospital in Blantyre where the Umodzi clinic is located. Along with being HIV+, John has non-Hodgkin's Lymphoma on the left armpit and has therefore been a part of PCST's palliative care program since February 2020.
His main caregiver is his mother, a farmer who has been divorced for three years. Being both the caregiver of four children and the bread winner of the household, John's mother struggles to provide basic needs for her family. In addition, due to Chileka's poor road networks, traveling to regular appointments for John at the clinic is difficult.
Unfortunately, in June 2020, John and his mother, like many others, faced a new challenge: COVID-19. Given John's increased risk, his mother feared being infected with the virus, as they would visit the hospital frequently. Luckily, Uplifted Care was able to ease the worry, minimize the burden of transportation and maximize the preventative measures against COVID-19.
Support from Uplifted Care has allowed Umodzi/PCST to supply food supplements, such as Likuni Phala, that lasts John three months. The food is very nutritious and supports strong immunity, protecting John's health. Umodzi/PCST was also able to provide a two-month supply of necessary medications, including oral liquid morphine, laxatives, metronidazole, dressings for his symptoms, and personal protective equipment (masks, gloves) for COVID-19 prevention. All of these efforts reduced hospital visits for John and his mother, aiding in a safer healing process.
When his mother was asked to explain how the support will help John, she said the following:
"I thank Hospice Kankakee Valley [Uplifted Care] through Global Partners in Care for supplying [John] with three months of medications, nutritional support and personal protective equipment. At first, I was afraid of both of us being infected with coronavirus because my son's condition and my frequent visit to the health facility put us at high risk…but now [I] am relieved because my hospital visits have been reduced." She then smiled.
The palliative care nurse caring for John gave additional feedback, talking about the importance of Uplifted Care's support, and stated:
"Hospice Kankakee Valley [Uplifted Care] through Global Partners in Care is always supportive to our patients at PCST… COVID-19 is a pandemic which we did not expect. At first PCST was worried on how best we would handle COVID-19. Thanks to this support, we had a chance of responding to COVID-19 with preventive measures. Up to now, no patient from our palliative care program is infected with coronavirus despite high risk because of their life-limiting conditions. It is an achievement for us and our partners."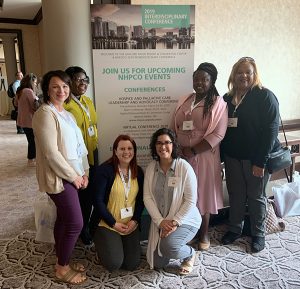 The team at Umodzi/PCST share three important lessons they have learned which can be helpful to other organizations on both a national and an international level: (1) The COVID-19 pandemic challenges most services because it needs an extra budget line – having unrestricted funds is the best way to respond to emergencies like COVID-19, (2) Although palliative care patients are at high risk of being infected with the COVID-19 virus, with well thought-out preventive measures, patients can be kept safe, and (3) Planning working strategies in times of pandemics brings positive results because preventive measures against such pandemics are prioritized.
Photos included in this story are from a 2019 partnership visit between Umodzi/PCST and Uplifted Care