In 2014, based on input from leaders of US-based hospice organizations, NHPCO decided to build on the proven model of partnership previously established and extend the organization's reach. Still fully committed to the existing partnerships in Africa, the organization expanded to other regions of the world. In order to reflect the new global aspect of the organization, the name was changed to Global Partners in Care.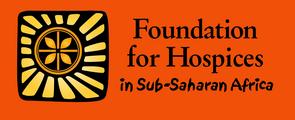 Global Partners in Care was created in 1999 as the Foundation for Hospices in sub-Saharan Africa following a professional seminar tour of hospices in Zimbabwe and South Africa by US hospice leaders. These leaders witnessed the impact the HIV/AIDS pandemic had on hospice leaders and their programs. The limited number of hospices that did exist were adapting to the needs of those living with HIV/AIDS. With minimal access to pain medication and very few hospice programs, healthcare systems and community members alike were overwhelmed.
The Foundation for Hospices in sub-Saharan Africa (later known as FHSSA) was formed to mobilize a response to help support Africa's hospice and palliative care programs' ability to provide compassionate care. The main focus of the organization was to partner US hospice and palliative care providers with those in sub-Saharan Africa.

In 2004, FHSSA came under the auspices of the US-based National Hospice and Palliative Care Organization (NHPCO). For 10 years, FHSSA successfully facilitated partnerships across many states and countries in sub-Saharan Africa.

In 2017, Global Partners in Care became an affiliate of the Mishawaka, IN-based Hospice Foundation, the supporting foundation for Center for Hospice Care (CHC). CHC and their partner, the Palliative Care Association of Uganda (PCAU), have been one of Global Partners in Care's most successful partnerships since being partnered in 2008. Hospice Foundation has used the knowledge gained through their experiences as a global partner to build new partnership frameworks and help other partners strengthen their relationships.