On October 14, 2023, hospice and palliative care organizations around the world celebrated World Hospice and Palliative Care Day. This year's theme was "compassionate communities" to raise awareness for the important ways communities provide care for one another to relieve suffering. Our partners in Malawi, Uganda, Nigeria, South Africa and Kenya exhibited this theme in a variety of ways.
The Centre for Palliative Care Nigeria (CPCN) advocated by spreading awareness for palliative care services in the community and who could benefit from them. Their hope is that their community will show compassionate care for one another by ensuring that those who need palliative care services have access to it. By being involved in each other's lives, people in the community can ensure that nobody is suffering. To read more about the CPCN's work, visit:  Communal lifestyle healthy, UCH, CPCN tell Oyo communities.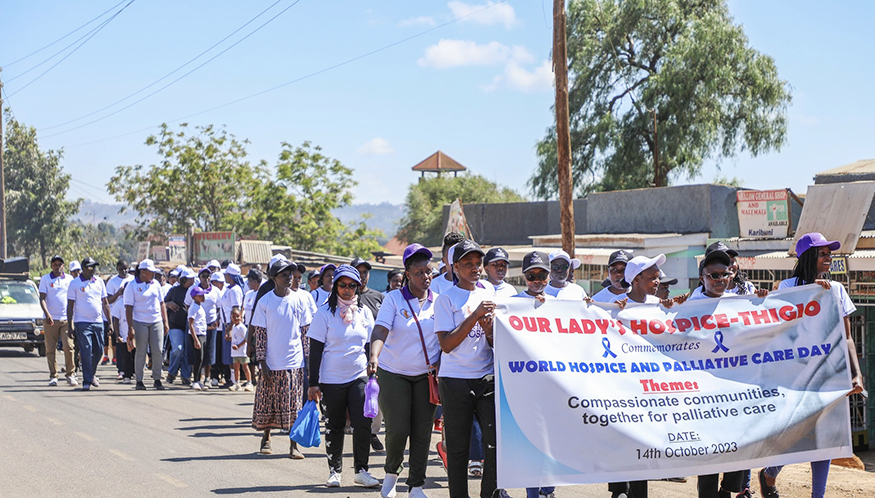 Our Lady's Hospice Thigio hosted a walk to raise awareness of palliative care services and the importance of early cancer screening. Participants walked 15 km around the Ndeiya community in Limuru, Kenya. Before and after the walk, participants were encouraged to be screened for cancer by a local partner of Our Lady's Hospice Thigio.
Khanya Hospice hosted a group of young people from the Latter Rain Mission International to lend support in their charitable shop. The group volunteered for the day in the shop by cleaning the shop up and ensuring it was in its best shape for customers. The group felt called to serve Khanya Hospice after learning about the compassionate care Khanya Hospice provides to their community. To learn more about this, visit: Khanya Hospice gets spruced up.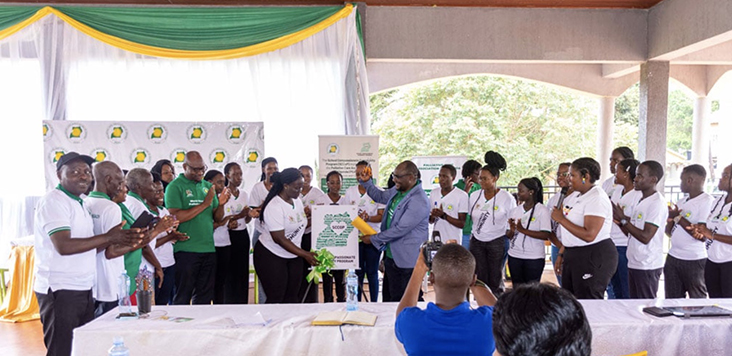 The Palliative Care Association of Uganda (PCAU) celebrated the day by hosting a webinar on creating compassionate communities. The event was co-hosted by the Ministry of Health. The keynote speaker was Dr. Juian Abel, Director of Compassionate Communities UK, and guest speakers included Antiona Kamate, Site Program Manager at Mobile Hospice Mbarara, and Sylvia Nakami, Executive Director at Rays of Hope Hospice Jinja. PCAU recently launched a Palliative Care School Club to involve young people in the compassionate care of their community. The program aims to involve youth in raising awareness for palliative care services, supporting resource mobilization, and providing nutrition assistance for patients and their families facing health-related suffering in the community. To read more about this initiative, visit: Lack of palliative care policy hindering service delivery – experts.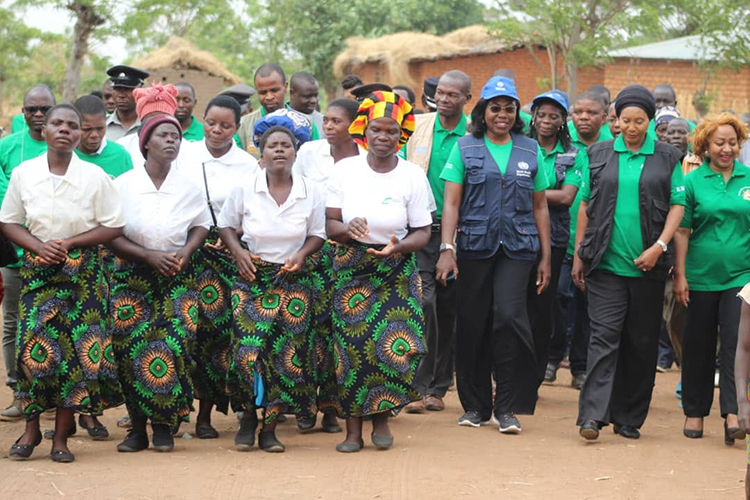 The Palliative Care Association of Malawi collaborated with the Ministry of Health to host a solidarity walk that spread awareness for the importance of palliative care services. The event brought together other palliative care organizations and provided all with the opportunity to share about the unique programs they offer to support their communities. The event commenced with special performances, patient testimonials, speeches from officials at the Ministry of Health and a comedy about the role of palliative care in a person's life.
Global Partners in Care is grateful to our partners for all of the work they are doing to foster compassionate communities around the world through innovation, advocacy and selfless dedication to those needing palliative care services.