This summer I had the pleasure of interning with Global Partners in Care in the Mishawaka office. This included the amazing opportunity to work with the African Palliative Care Association (APCA) and attend their International African Palliative Care Conference in Kampala, Uganda. During my time with GPIC, I was inspired by the incredible partnerships that have been formed. I feel honored to have been a witness to the work being done to alleviate suffering across the globe.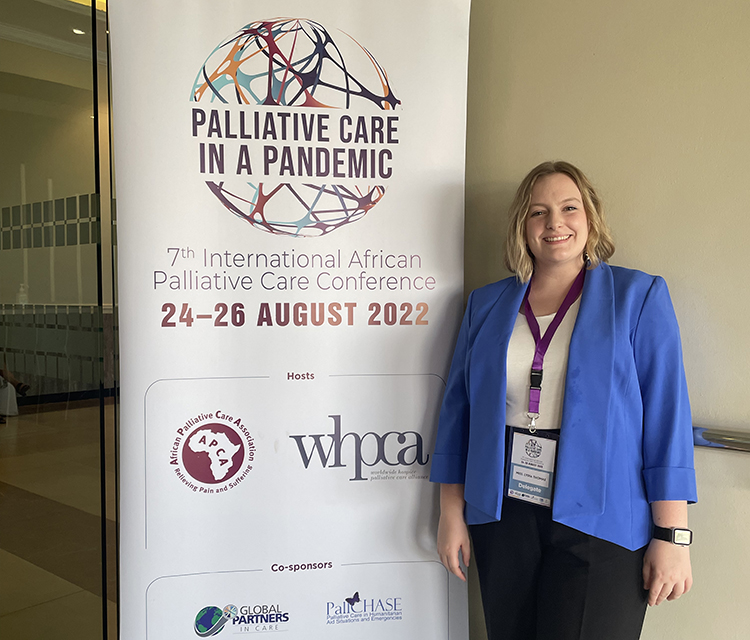 At the African Palliative Care Conference in Kampala, Uganda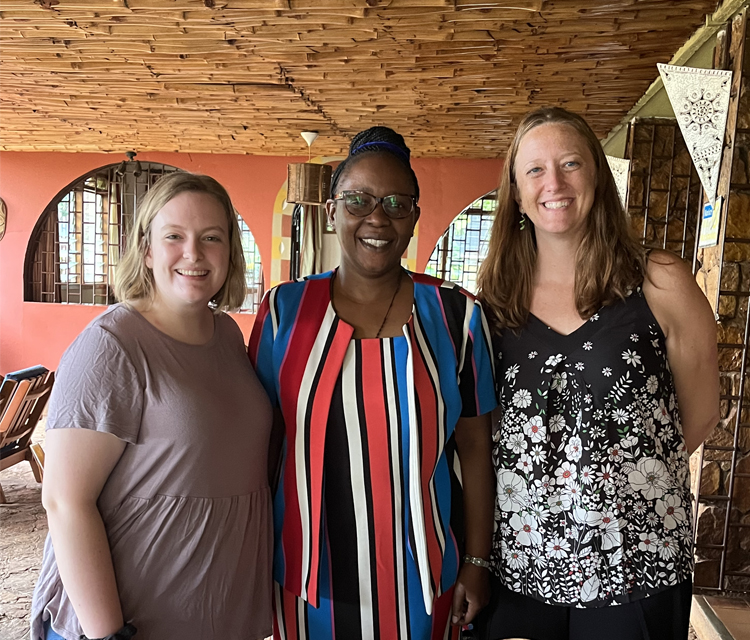 With mentors Eve Namisango of APCA and Lacey Ahern of GPIC
During my time in Mishawaka, my focus was developing an evaluation plan for the APCA/GPIC African Palliative Care Education Scholarships. I also supported several ongoing projects through research and reports. These activities allowed me to harness the skills I had gained in my Master of Public Health program and apply them to real-world situations. Through the internship, I was also able to participate in several webinars and learn about hospice and palliative care both in the US and globally. Part of my time was also spent assisting the staff at APCA  with preparation for their conference, and my summer internship culminated in a 3-week trip to Uganda to attend this conference.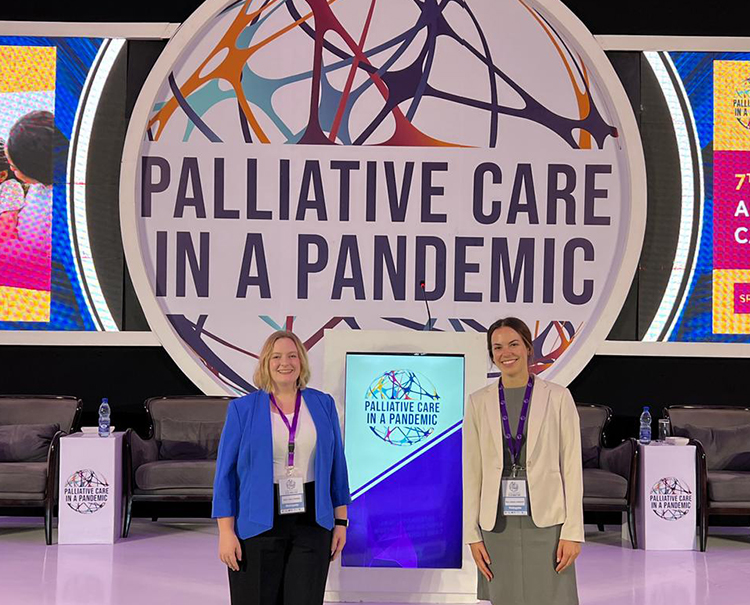 The first portion of my time in Uganda was spent with APCA in their offices located in Kampala. During this time, I continued supporting conference activities as well as conducting portions of the scholarship evaluation. I had the opportunity to visit several local health centers and hospice/palliative care organizations, as well as go on home visits with palliative care nurses. We were able to see how these nurses provide patients with morphine, talk to the patients about their lives, and hear how they are managing their illness. This was one of the most impactful moments of my time in Uganda as it put into perspective just how important the work of GPIC, APCA and other hospice/palliative care organizations is to the people receiving palliative care. Toward the end of my time in Uganda I had the honor of attending APCA's 7th International African Palliative Care Conference. This was a whirlwind few days of informative and engaging presentations from researchers, palliative care practitioners, and health administrators. I learned about the work of incredible organizations in Africa and from around the globe.
Throughout my internship with GPIC, I was continually in awe of the people that are involved in hospice and palliative care. There is so much hope for the future of palliative care and for the continued alleviation of suffering. It was such an inspiration and affirmed my career path in global public health. I was able to see  the strong partnerships that have been formed across continents and oceans. This experience was so much more than I could have ever hoped for from a summer internship. I am so blessed to have met such incredible people and to have learned so much about the amazing work that GPIC and others are doing within the world of hospice and palliative care. While I may not be directly working in palliative care now that my internship is over, after this experience, I am sure I will stay connected in some way.