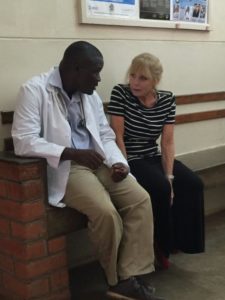 Our Partnership Program enables US partners working in hospice and palliative care to engage with sister organizations in low-resource settings.
What is the value of joining our Partnership Program?
Sharing ideas and working together towards a common goal.
Pooling resources to meet shared goal and objectives.
Encourage staff exposure in both organizations to increase cultural learning and better achieve objectives.
Strengthen collaboration within countries and expand networks.
Capacity building for both organizations.
Provision of resources to provide care.
Application Criteria
The application cycle is currently closed. If you are a US-based organization interested in partnership, please contact us directly for more information at info@globalpartnersincare.org.
Along with your completed application form, please submit the following:
International applicants must include a letter of support for their application (preferably from the national organization or regional organization). At a minimum, the letter of support should include:
any interactions with your organization
organization's standing with national association (where applicable)
any comment on the type of care / quality of work of the organization
US applicants must include a:
letter of support from their CEO
board resolution in support of entering into a partnership.Templates of these documents are available upon request