Since the start of the winter season in South Africa, the KwaZulu-Natal province has seen devastating floods. The floods have been particularly hard-hitting in the eThekwini municipality, home to the port city of Durban and more than 3.4 million people. Two of our partners serve in the most affected areas – Khanya Hospice and South Coast Hospice. South Coast Hospice is partnered with The Community Hospice in New York and Khanya Hospice is partnered with VITAS Healthcare of Philadelphia.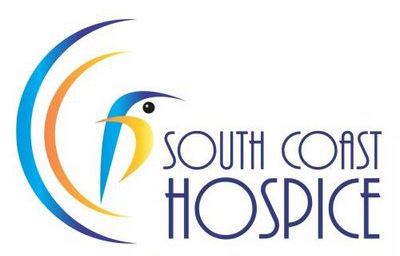 The floods have had catastrophic effects on the population in the area. At the end of May, the floods had left 459 dead and 88 still missing. In addition, 40,000 homes were destroyed, leaving hundreds of thousands displaced. There has also been great damage to the public infrastructure. People have been left without running water and electricity since the beginning of April. In addition, many roads have been washed out completely, leaving people without consistent transportation and access to resources.
The damage has also had an overwhelming financial impact on the municipality's infrastructure and economy. It is reported that the floods have caused R25 billion ($1.61 billion) in damage to the public infrastructure and R7 billion ($450 million) in damage to businesses. As a result of this damage, 45,000 people are temporarily out of work due to their places of employment not being operational.
At South Coast Hospice, Chief Executive Officer, Diane Van Dyk, describes the floods as having a "disastrous impact on fresh consumable water." This has made taking care of their nine-bed in-patient unit incredibly challenging. Their most pressing need was to buy water tanks and a pump to supply fresh water for the unit. Caring for patients at home has also been disrupted as several roads and highways have been washed out and are still awaiting repair.
Khanya Hospice has faced similar obstacles and their offices sustained a fair amount of water damage due to the floods. The washed-out highways and roads have hindered caring for patients at home, but they have also prevented access to one of Khanya's charity shops – a vital source of income for the organization.  According to Chief Executive Officer, Neil McDonald, the rising costs of petroleum has been one of the toughest things to deal with. Their operational costs for home-based care have doubled, which has made it necessary to cut back on home visits for their patients.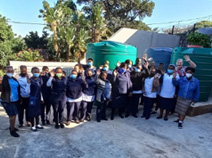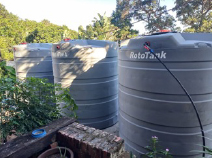 No matter how many challenges arise, patient care remains at the forefront for Khanya Hospice and South Coast Hospice. Even though Khanya Hospice has lost 50% of the income from their gift stores, and their upcoming golf fundraiser has been canceled due to the damage from the floods, they are still committed to ensuring their patients are cared for and all needs are met. Our colleagues at South Coast Hospice and Khanya Hospice are truly dedicated to providing top-quality care for their communities – and they have been helped by their US partners. The Community Hospice and VITAS Healthcare of Philadelphia have both made donations to help their partners during this challenging time. If you would like to help support Khanya Hospice or South Coast Hospice, you can make a donation to our Disaster Response Fund (note the name of the hospice in the 'designate partner' field). Thank you!