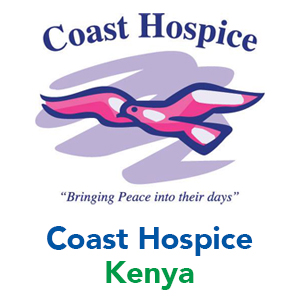 A member of the Kenya Hospice and Palliative Care Association (KEHPCA), Coast Hospice's mission is to promote and maintain the quality of life of patients with a life-limiting illness.  The organization provides counseling, pain and symptom management, outpatient care, home and hospital visits, legal support, bereavement, and pediatric palliative care services. They are located in Mombasa, Kenya and see about 90 patients per month (80% of whom have cancer). The main sources of funding for their organization include an annual charity walk, an annual charity golf outing, and a 'Friends of Hospice' dinner. The ability to host these events has been disrupted due to the pandemic, and they have seen a significant decrease in revenue. One of their main challenges is program support for their home-based care, which is an essential service that must continue despite the pandemic.
Their objectives in entering a partnership include sharing experiences and challenges, enhancing staff development, and eventually enabling exchange programs between partners. Coast Hospice looks forward to working with a partner to ensure quality service delivery to their patients and caregivers in Kenya. For more information, please visit:
www.coasthospice.or.ke
.